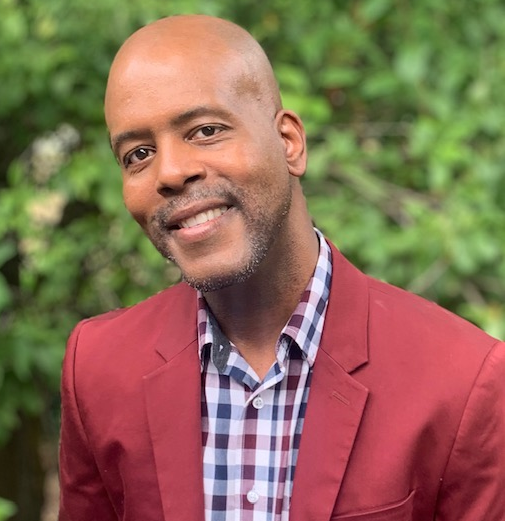 Marshan Moultry, Cofounder, Co-CEO, Artistic Director
Marshan is an accomplished musician with 30 years of choir conducting, vocal coaching, and service/ministry experience. He moved to Seattle from California after serving for 14 years as the Associate Pastor of Worship & Music at Quail Lakes Baptist Church in Stockton, where he grew and led a 140+ member choir, praise team, orchestra, and band. He also supervised the Worship Arts staff of directors that led a children's choir, orchestra, drama, multimedia, and dance departments.
Marshan has served as Co-Pastor and Minister of Music for Liberation United Church of Christ in Seattle, Choir Music Head for Interlocken International Summer Camp in Hillsboro, NH, and as the Associate Choir Director for the Marin City Community Choir. In addition, Marshan has led choir and ensemble tours in Kenya, South Africa, Romania, Spain, Italy, and Costa Rica.
Marshan has a dual B.A. in Vocal Music and Pastoral Counseling from University of the Pacific and an M.A. in Relationship and Pastoral Therapy from Seattle University. Marshan is an Individual, Couples and Family Therapist in private practice where he works primarily with BIPOC communities, building strategies to manage mental health diagnoses, self-empowerment, identity, and healing from racial, familial, occupational and relational trauma.
When not working, Marshan enjoys hosting dinner parties, traveling internationally, and occasionally doing nothing while lying on a beach.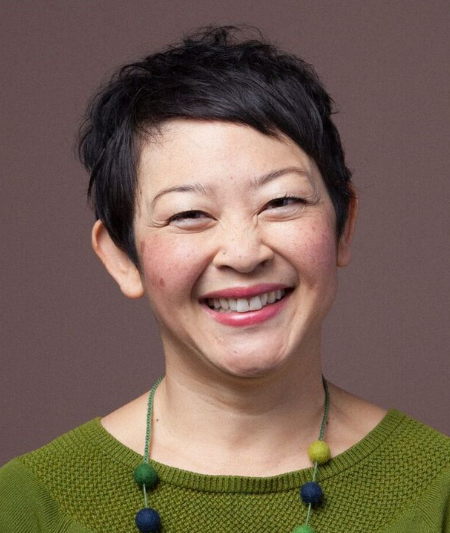 Cindy Ogasawara (she/her), Cofounder, Co-CEO, President
Service is a way of life for Cindy, who has been a hospice volunteer, crisis counselor, meal deliverer, fair-trade-store worker, and Peace Corps Volunteer in Mongolia.
Resounding Love represents a happy marriage of two of her biggest interests: music and diversity, equity, and inclusion (DEI). Cindy has sung in gospel choirs; played organ, piano, and handbells in churches; been a trombonist in marching and jazz bands; and likes to noodle on the guitar and drums in her spare time.
In her "day job," Cindy builds representation, fairness, and belonging as part of the DEI team at the Bill & Melinda Gates Foundation. As the longest-tenured member of the DEI Center of Excellence with fourteen years at the foundation, she has worked with everyone from senior executives to the organization's ten employee resource groups to design and implement strategy. In addition, she is a facilitator, instructor and moderator in a variety of venues designed to enable learning, leadership and growth.
Other peak career experiences include working on a multi-million-dollar lawsuit in federal district court and three austral summer seasons at McMurdo Station, Antarctica. When she has an hour of free time, she spends it thrift-store shopping, road biking, learning to play Hamilton songs on the piano, and/or hanging out with her husband and two small children.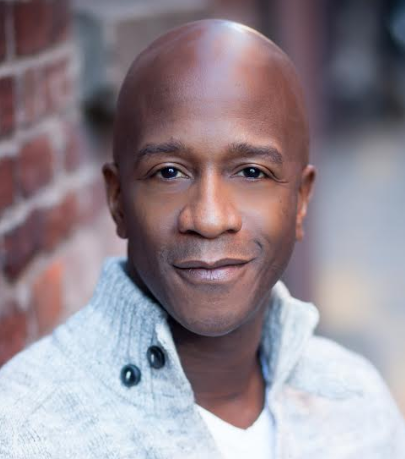 Willie Mullins, Board Chair
Willie Mullins is an East Coast native, born and raised in Connecticut. He received his BA from Columbia University in New York City, where he majored in English with a minor in African American Studies. He went on to attend The American Academy of Dramatic Arts and upon completion remained in New York, developing a career in theatre and music. In addition to performing, Willie is also the Head of the Styling Division for the agency Big Leo Productions, which represents photographers and stylists in the commercial photography industry. Relocating to the Seattle area in 2015, Willie has remained with Big Leo while also developing a commercial acting career locally. He is currently represented by Seattle's TCM Talent and is in the midst of partnering with local artists to develop new music, as well as projects for both the stage and screen. He resides on Mercer Island with his husband.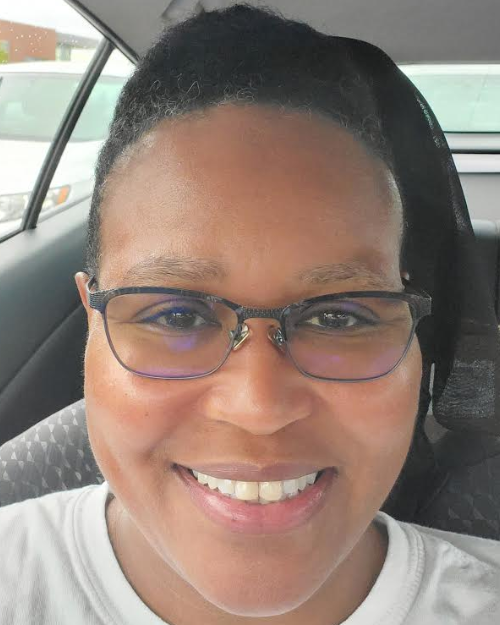 Tracy Bowens, Vice Chair, Sergeant-at-Arms, Director of Member Care
Tracy Bowens has served on the board of directors with Seattle Women's Chorus (SWC) and Seattle Men's Chorus (SMC) for six years. She is also a former singing member of SWC and has been active with Seattle Choruses for 8 years. Since joining the SWC board, she has participated in the search for the organization's Executive Director and Artistic Director. She is currently co-chair of the Equity, Diversity & Inclusion Committee for the Seattle Choruses and serves as liaison to GALA Choruses (GLBT choral movement).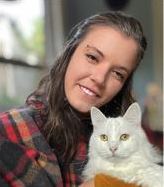 Mary Forbes, Vice President
Mary Forbes (she/her) has been a shower, karaoke, and choir singer since she was a child, notably performing as a soloist in her teenage and adult life in opera, folk, and hymnal music. She moved to Bainbridge Island from Toronto, Ontario, when she was 11 years old, and has not moved from the Pacific Northwest in the 19 years since. She hails from ancestors who migrated to Canada no more than three generations ago from across the United Kingdom and Western Germany, though has had an affinity for the depth and soul of traditionally African American musical genres of gospel, jazz, and blues since she was a child. Her day-job is as a Business Designer for the Bill & Melinda Gates foundation, where she also consults on DEI related issues at the workplace in her spare time. She describes herself as a daydreamer, student of life, and cat mom.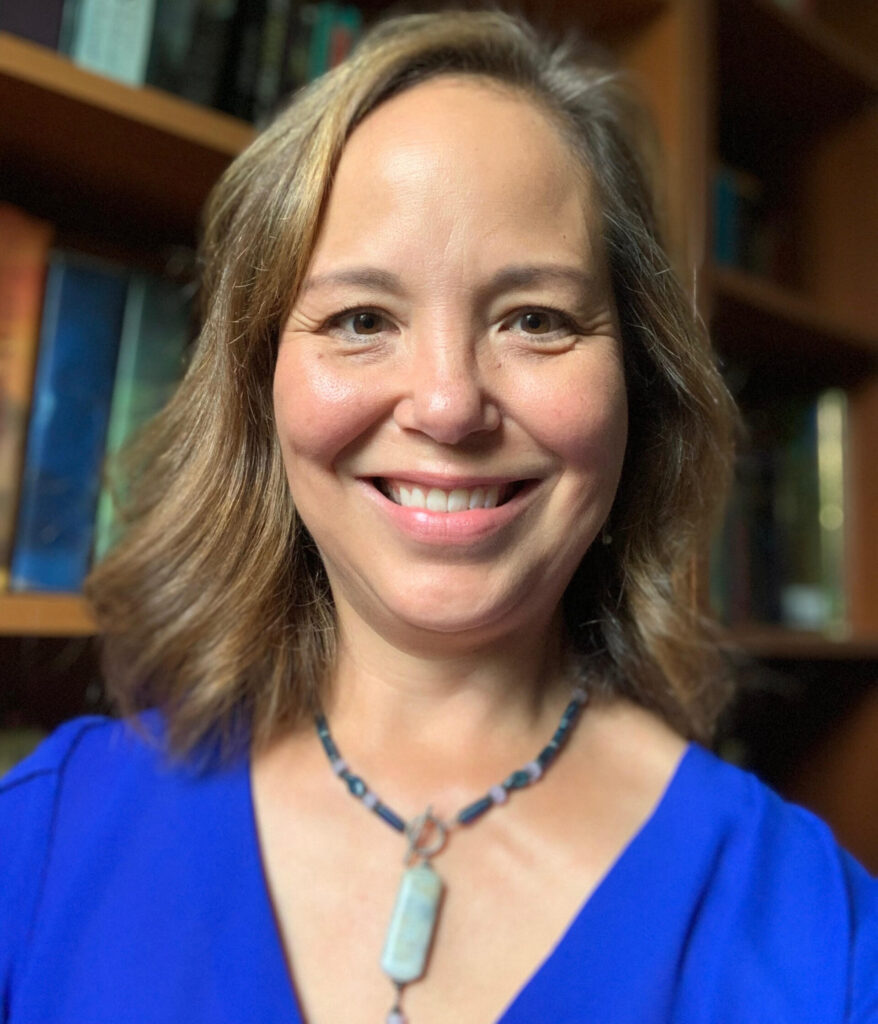 Kara Laverde, Board member
Kara is a (rare) northwest native. A social worker by training, she's worked in primary care, family court, and with several local domestic violence nonprofit organizations. Currently Kara works as an organization development consultant helping individuals, teams, and organizations become more effective through a focus on learning and leadership development integrated with diversity, equity, and inclusion. She's served on the boards of the King County Coalition Against Domestic Violence and Program for Early Parent Support. Kara received her BA from Smith College and MSW from the University of Washington. Kara's a mom to two young adults and two old cats.